BARTENDER LABEL SOFTWARE
With the BarTender® software, it is possible to improve security and efficiency as well as adhere to rules and standards by creating and automating printing and managing labels, barcodes, RFID tags, plastic cards and more.
BarTender 2021 offers a new and improved version of the world-renowned label software, with new dynamic features and benefits that will help you increase productivity.
BarTender helps you to:
Accelerate the speed of goods going through the logistics chain
Get the right medication out to the right patient in a timely manner
Be sure employees know how to handle hazardous chemicals
Warn a parent of a potentially harmful allergenic substance
Enable health authorities to trace a foodborne illness back to where it occurred
Improve retail control of shrinkage and loss avoidance
And much more …

DESIGN LABELS EASILY AND EFFECTIVE WITH BARTENDER
The BarTender software gives you the tools to easily and effectively design labels and templates, configure and connect to data sources and different systems, and launch print commands from any system, operating system, or device.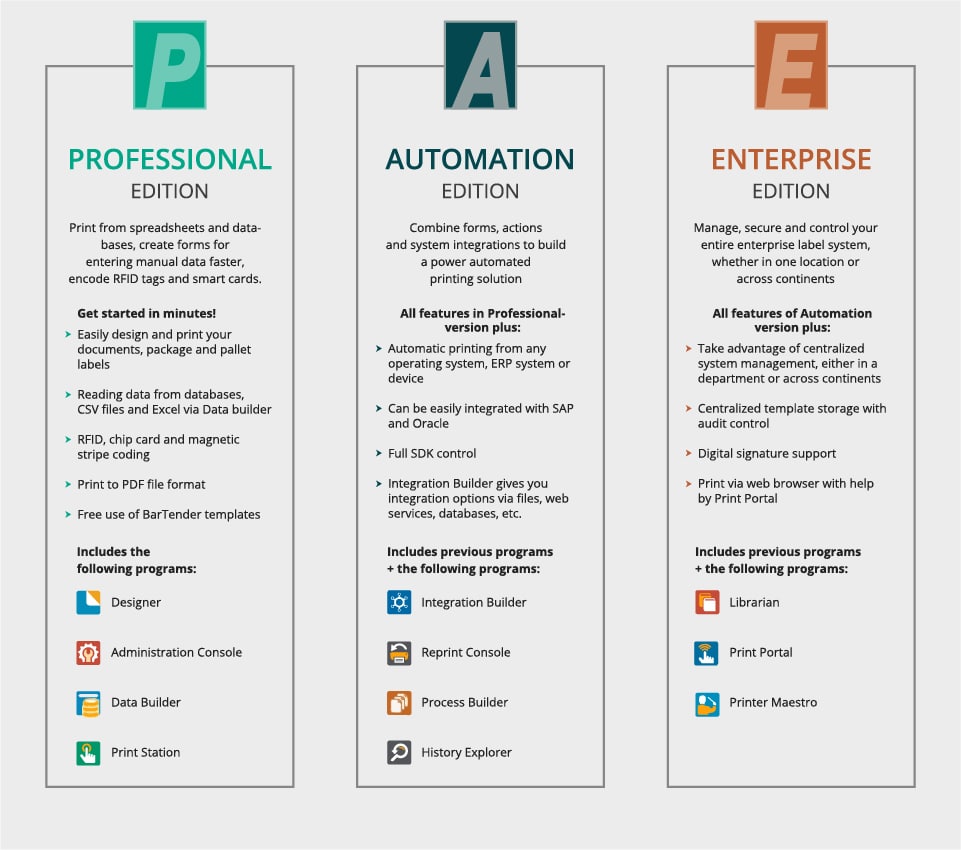 Order your license today through our Web Shop (https://www.delfi.com/webshop/labelprint/software)
TRY THE WORLD'S LEADING LABEL SOFTWARE FOR FREE IN 30 DAYS
Delfi Technologies, in collaboration with Seagull Scientific, has created several printing solutions with the BarTender label software. And now we want to give you the opportunity!
So if you want to avoid mistakes and optimize your print jobs, then you have to choose Bartender so you can easily and conveniently design your shipping labels, price tags or other labels.
Right now you can try out a 30-days trial version of BarTender where you want all the features available and evaluate which version you should have going forward.
How does it work?
Click on the link and complete your registration.
Make sure to claim your code by pressing "Get my free license code".
Download the BarTender software.
Once you've tested your new label program and want to know more about what options you have, contact one of our consultants on phone 70 222 555 or email info@delfi.com to hear more about what you can achieve with Bartender.