Diebold Nixdorf
Olivia
Diebold Nixdorf – Delfi Partner
---
Diebold Nixdorf automates, digitizes and transforms the way we are shopping. It all started more than 160 years ago with a starting point in the bank industry with safes. Today, security is therefore still a central element in every solution from Diebold Nixdorf.
With the delivery of POS systems and retail solutions worldwide, in more than 100 countries from Europe to Australia and the US, Diebold Nixdorf is a leading manufacturer and world leader in POS and self-service solutions today.
OUR PARTNERSHIP WITH DIEBOLD NIXDORF
Through a strong portfolio and the right combination of products, software and services, Delfi Technologies and Diebold Nixdorf deliver solutions that build a bridge between digital and physical channels.
Integrated store solutions for self-service and checkout help to complete the customer experience and at the same time ensure smooth handling – to the benefit of both staff members and customers.
At Delfi Technologies, we see a great value in the partnership with Diebold Nixdorf. Together, we can help stores deliver the necessary integration that can raise the level of service and ensure fast customer service – without compromising on quality.
SELF-SERVICE SOLUTIONS
Self-service is a concept that is here to stay. We see it in more and more places – in the supermarket, in the specialty store and at the airport. This also means that an increasing number of stores are beginning to offer self-checkout solutions for their customers.
Today's consumers are both independent and actionable. They want the freedom to act in their own way and choose for themselves whether to stand in line at checkout – or to serve themselves at a self-service checkout.
With a self-service solution from Diebold Nixdorf, you can give your customers an improved shopping experience that is both intuitive and rewarding.
Advantages of choosing a self-service solution:
Flexible solution with adaptation to any environment
Improved and faster service speed
Increas level of possible transactions
Less queuing at the checkout
Increased customer satisfaction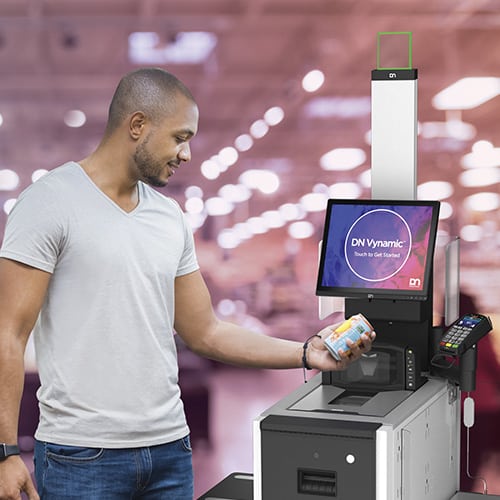 DN Series™ EASY ONE
The DN Series™ EASY ONE features a compact platform of modules that combine industrial-grade reliability with state-of-the-art product design.
Flexible solution design supports the grocery solution but is also ideal for the retail sub-verticals; fast fashion, fuel & convenience, postal and QSR.
The easy support of innovation around AI, machine learning and connected devices is wowing everyONE.
Want to know more?
Contact one of our specialists by email info@delfi.com or phone +45 70 222 555.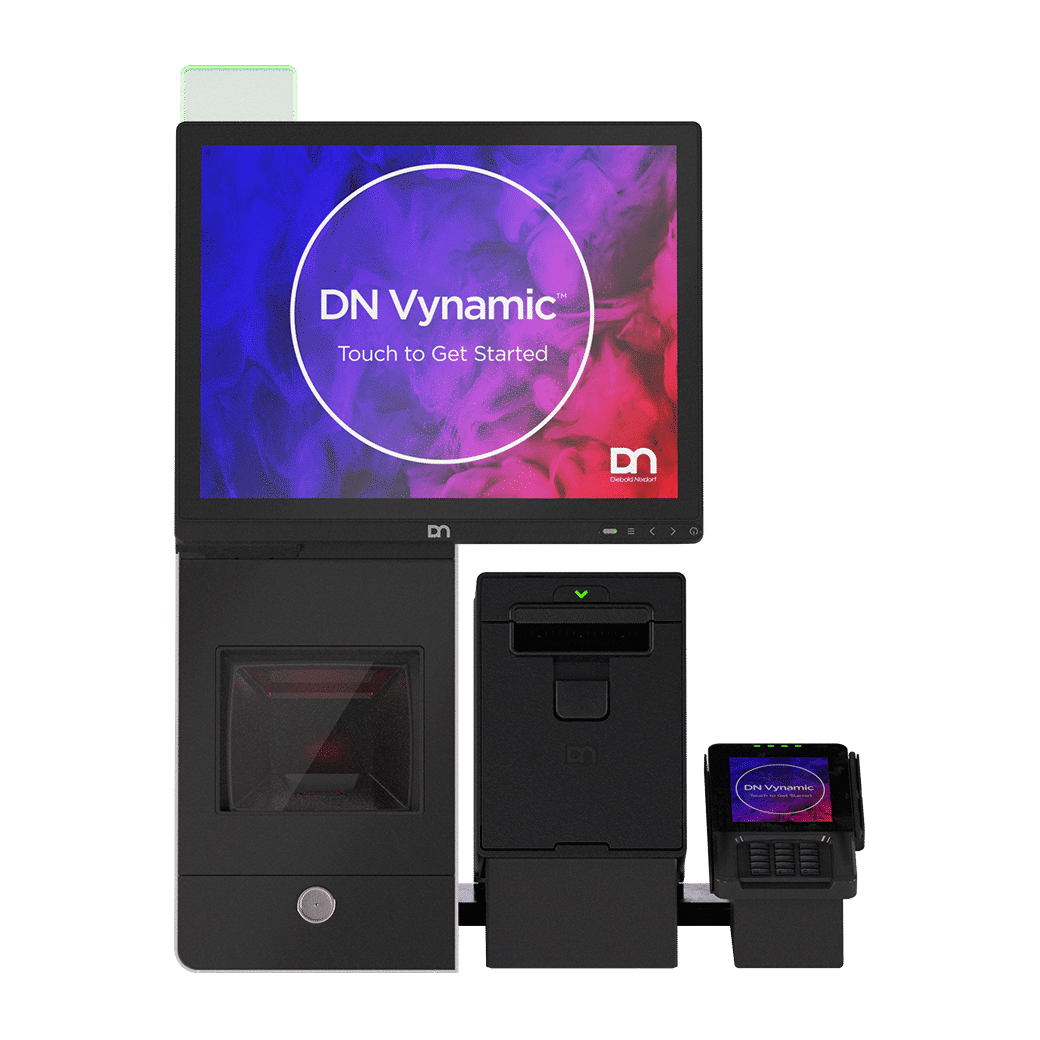 The largest POS deal in EMEA & Asia
Together with partners, Diebold Nixdorf could celebrate the POS's 50th anniversary at their annual Retail Partner Summit in May 2023.
Delfi Technologies was nominated in several partner categories, including "The largest POS partner 2022 in EMEA & Asia" and "The largest POS deal 2022 in EMEA & Asia".
We are very proud and thankful to have won the prestigious award for the largest POS deal in 2022 thanks to our partnership with Diebold Nixdorf and the POS project for REMA 1000 Danmark in particular.