When it comes to reducing costs and the complexity of business-critical mobility and IoT, SOTI is a true leader. Thousands of companies use SOTI to secure, manage and support their mobile operations. SOTI's two decades of success have built strong partnerships with leading mobile platform providers and device manufacturers – including Delfi Technologies. With their clear vision, laser focus and commitment to F&U, SOTI is a proven innovator, who has made them the market leader in delivering exciting, new business mobility solutions. SOTI helps companies take mobility to endless possibilities.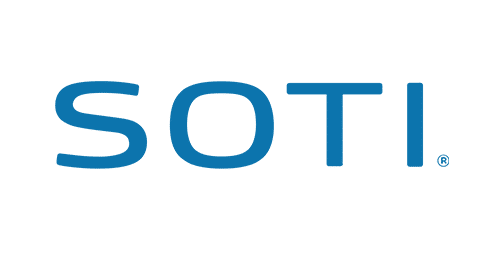 SOTI MobiControl
At Delfi Technologies, we're not only selling a lot of efficient hardware devices, but also software solutions that can optimize your work processes as well as your existing hardware. As more processes and working methods are digitized, the need for monitoring and control of the digital devices has naturally also increased.
That is why we are proud to represent SOTI and their Mobile Device Management system; SOTI MobiControl, which is not only a great software tool for managing mobile devices, but which is also capable of centrally controlled monitoring, making software updates and remotely controlling all your devices – whether you use Android, iOS or Windows systems.
After working closely with SOTI for a number of years, we can highly recommend SOTI MobiControl for all enterprise installations, as the recognized and reliable MDM system can be used for both small and large installations – and with a guarantee also optimize your device handling.
SOTI MobiControl gives you:
High level of security (so you are protected against virus attacks, among other things)
Quick and easy implementation of your mobile devices, as well as support for the latest Windows, Android and iOS on devices such as mobiles, PDAs, tablets and laptops
Administration of your apps and content
Software that is always up to date
Optimizing of your data deliveries
Eliminating downtime on your mobile devices
Why choose SOTI MobiControl?
SOTI has just launched a comprehensive industry report, which provides a good overview of how the demand for mobile device management systems has increased in line with Covid-19. The increased amount of homework with digital devices has created a need to be able to remotely control and monitor the mobile devices in use around the companies.
Therefore, it is also natural that SOTI follows the development with their abilities and expertise in enterprise mobility management. If you are one of the companies that have challenges in connecting and managing your mobile devices, an MDM system will definitely be valuable to you and your employees.
69% better data analysis, troubleshooting and problem solving
68% better business intelligence to help with future navigation of unforeseen problems
67% better tools for diagnosing errors before they become problems
67% better security as well as user authentication across all mobile devices
56% better ways to manage their expanded portfolio of mobile devices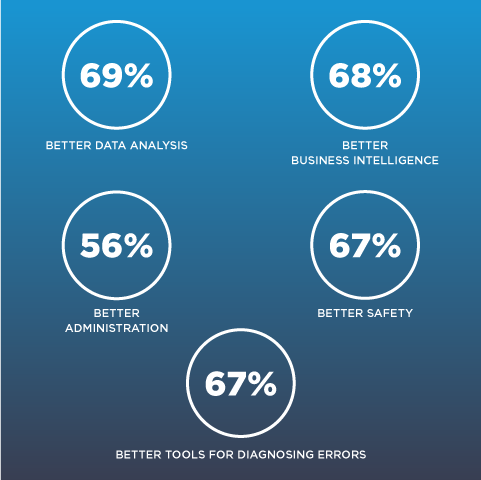 A valuable investment in device management
Any tailor-made solution with SOTI MobiControl is an investment in your handling and administration of your mobile devices. SOTI MobiControl saves you valuable time and resources, by always being a digital step ahead. Whether it is observing error messages, eliminating downtime or automatic data updates, a Mobile Device Management will save you time and money in the long run.
At Delfi Technologies, we have over a number of years built up a great deal of knowledge and competence within SOTI, and we are therefore ready to advise and build a tailor-made solution together with you.
SOTI ONE platform — Connecting Everything
Your business-critical mobile operations have never been bigger or more important. With more devices, operating systems (OS) and remote workers, everything must be fast, secure and reliable. The SOTI ONE Platform is the integrated solution global companies trust to reduce the cost, complexity and downtime of their mobile operations. From developing and deploying apps to Enterprise Mobility Management (EMM). From remotely resolving device issues to providing insights into device performance. From managing Internet of Things (IoT) solutions to securing sensitive data, the SOTI ONE Platform simplifies it all.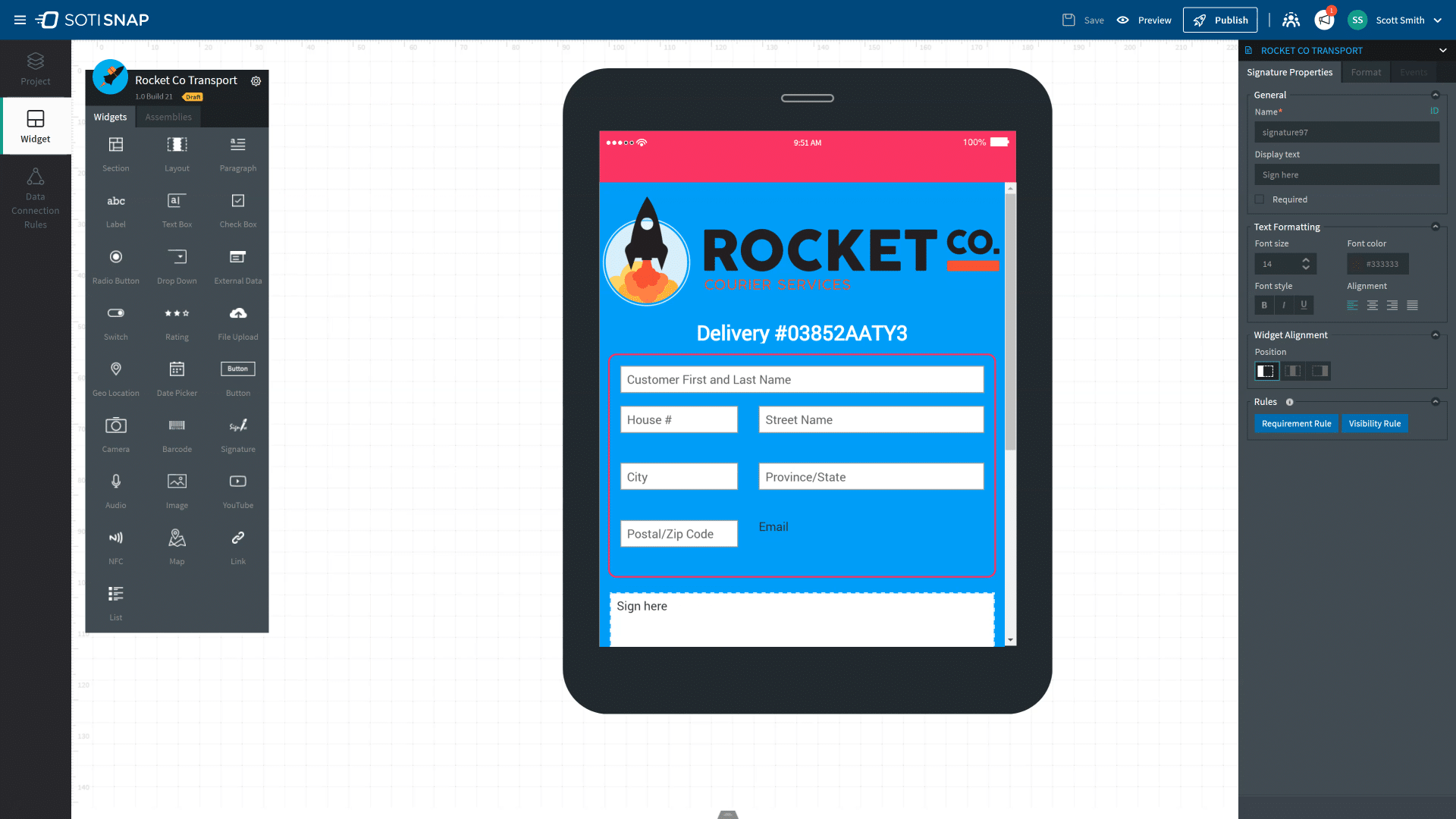 Unleash your inner developer
SOTI Snap is a cross-platform mobile app development solution built for businesses. It empowers organizations to build the mobile apps they need quickly and cost-efficiently, without the need for specialized resources.

Proven mobility management
SOTI MobiControl makes Enterprise Mobility Management (EMM) easier than ever before. It empowers companies to securely manage any device or endpoint with any form factor and any operating system throughout their entire lifecycle; from deployment to retirement.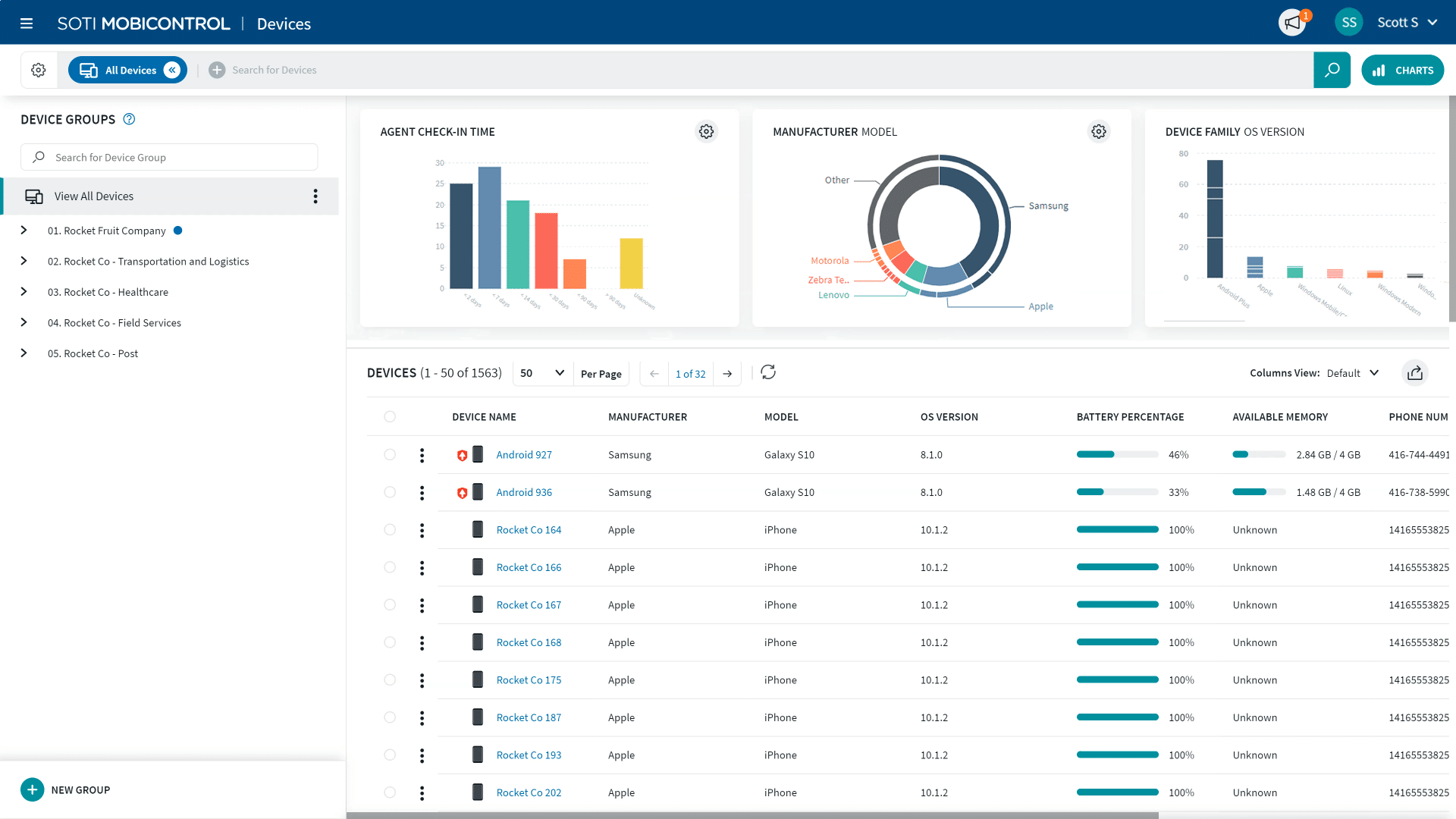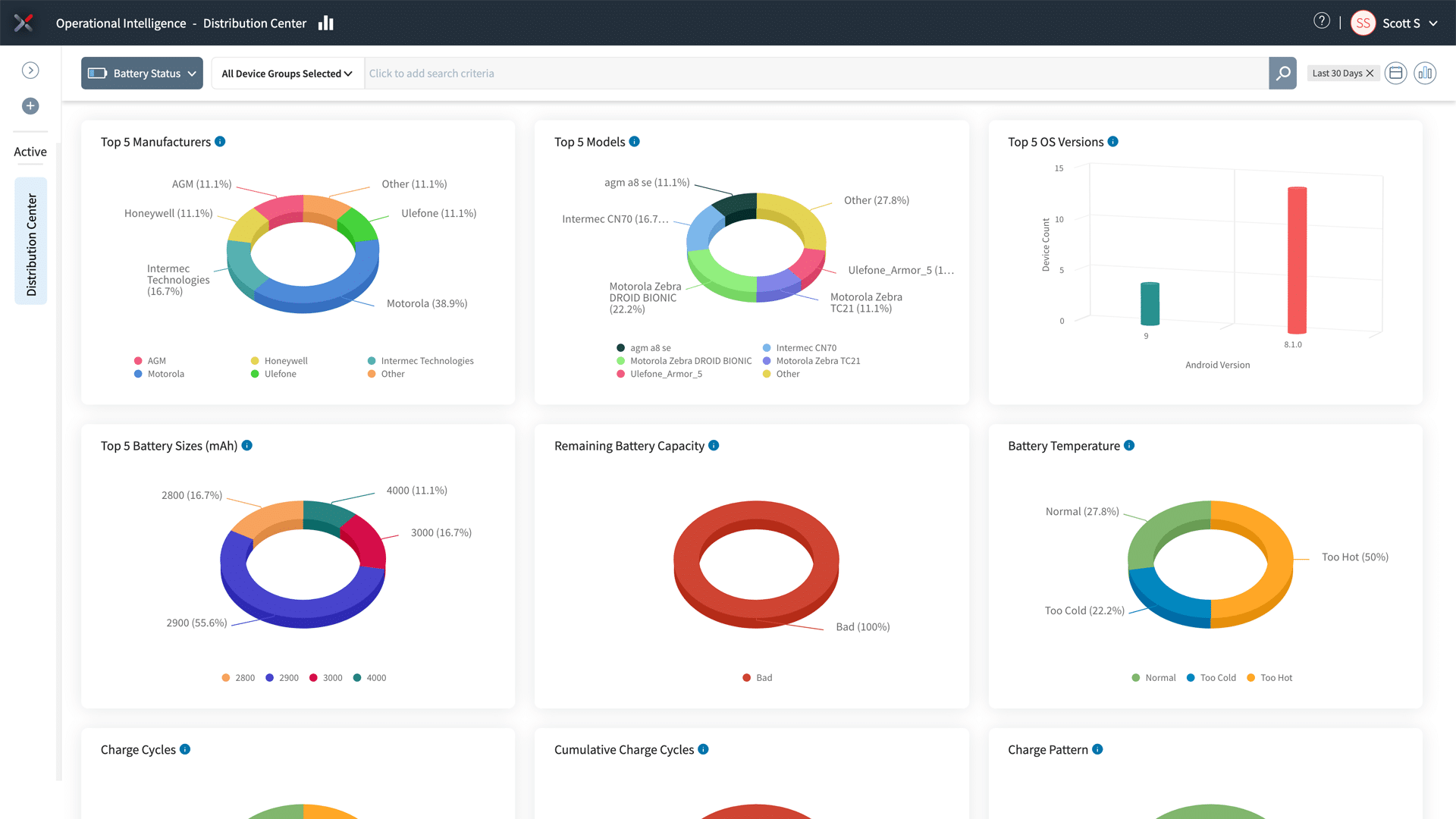 Diagnostic intelligence
When devices go down in the field, SOTI XSight gets them up and running quickly and on the first call. SOTI XSight integrates with SOTI MobiControl and enables rapid resolution of app and mobile device issues. By leveraging advanced diagnostics and analytics, IT administrators can improve performance and reduce operating costs of business-critical mobile operations.

Take control of your IoT
SOTI Connect is an IoT solution that provides complete lifecycle management of IoT-enabled devices within an organization. Its highly flexible, data-driven architecture means that devices can be quickly supported and managed, reducing deployment time for IoT initiatives.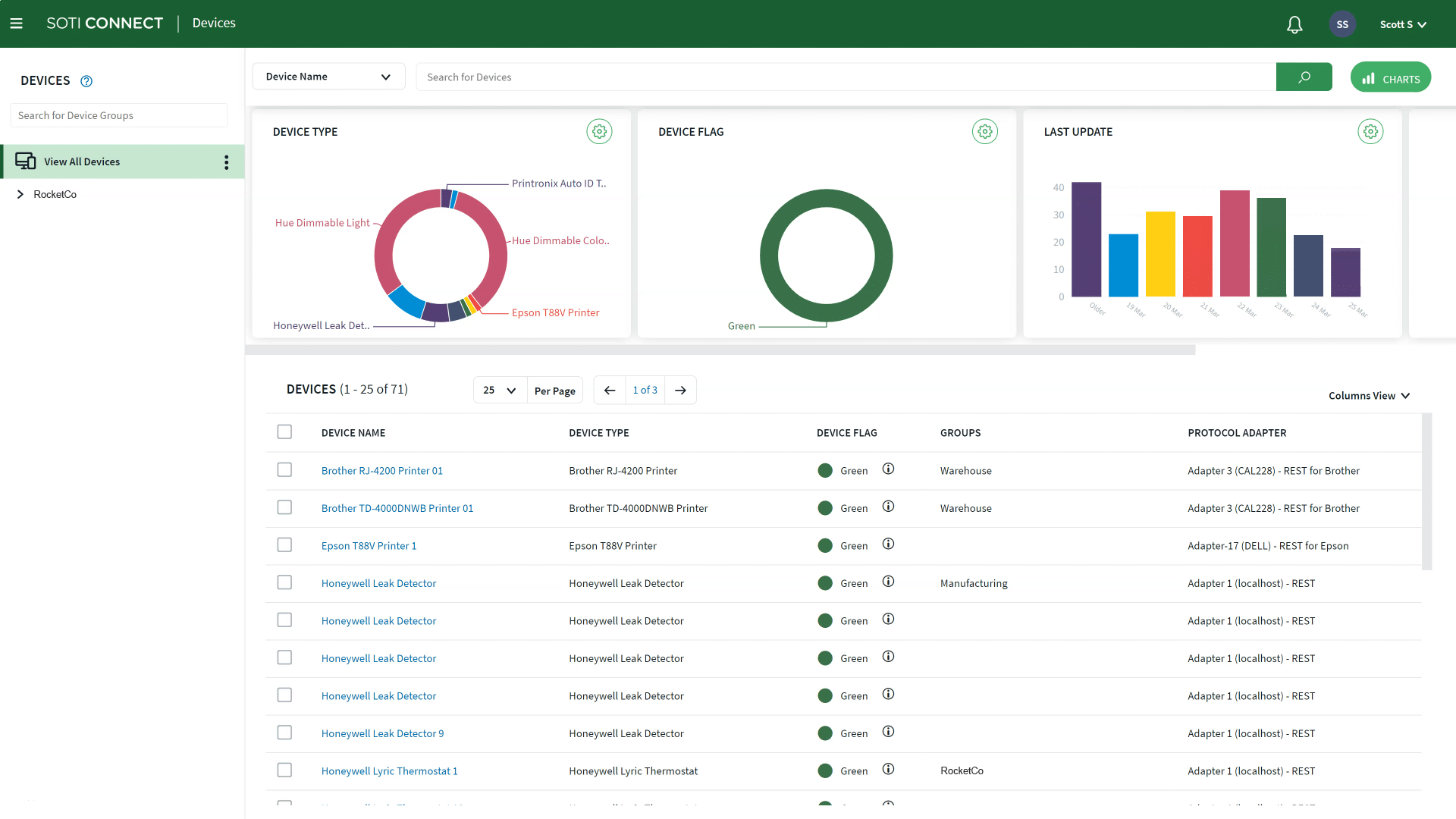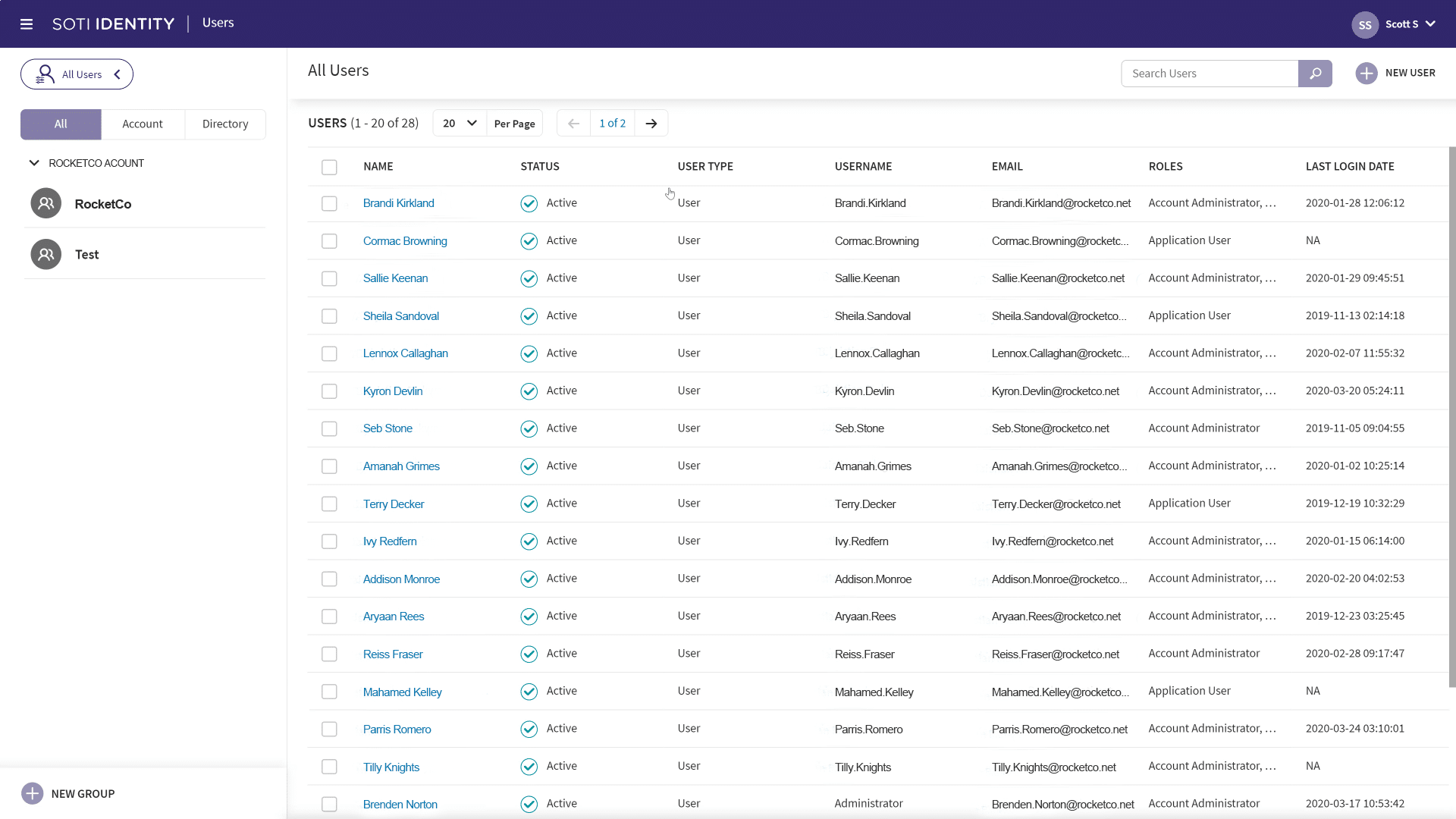 Secure access to the SOTI ONE platform
SOTI Identity enables simple and secure access to the SOTI ONE Platform suite of solutions. It provides centralized user authentication, single sign-on and role management, empowering organizations to create seamless, integrated mobility management workflows.

Collaboration at your fingertips
SOTI Central is an online community for SOTI partners and customers,and makes it easy for customers to connect, communicate and collaborate with product experts and other solutions providers, to get the most out of their mobility and IoT deployments.