Bixolon
jonas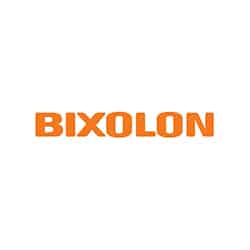 Bixolon – Delfi Partner
---
Bixolon is a global manufacturer of receipt printers, label printers, mobile printers and customer displays. Bixolon offers an exciting product range for a wide range of industries such as retail, healthcare, banking, logistics, warehouse and more. As a leading manufacturer in the global market for specialty printers, Bixolon began its life as the Samsung Mini Printer Division in the '90s, before it, in 2002, became the company it is today.
With headquarter and manufacturing in South Korea, Bixolon offers their products worldwide, with offices in Asia, Europe and the US. Bixolin has an extensive international network of distributors and dealers all over the world. Bixolon's products are used with great satisfaction in a wide range of industries due to the high speed, good quality and high reliability. In many industries, such as retail, the customer satisfaction can be improved in connection with POS and print solutions that include Bixolon.
Bixolon's philosophy is to offer a better solution to their customers and sustainable growth. Bixolon's corporate culture is based on a fast, flexible and kindly service.
OUR COOPERATION WITH BIXOLON
Bixolon printers are often part of many of our solutions, which we supply to a wide range of companies. This is especially the case within print solutions and Point of Sale for retail, including supermarkets, where we often see Bixolon's products included – for example when an effective receipt printer is needed for receipts or a stylish, high-quality customer display.
We have worked closely with Bixolon for many years and we are proud to offer our customers high quality Bixolon products – simply because we can guarantee the reliability and durability of the products. The high quality of Bixolon printers is especially important to us, as we always want to offer our customers the very best when it comes to choosing a reliable print solution or new customer displays.
---